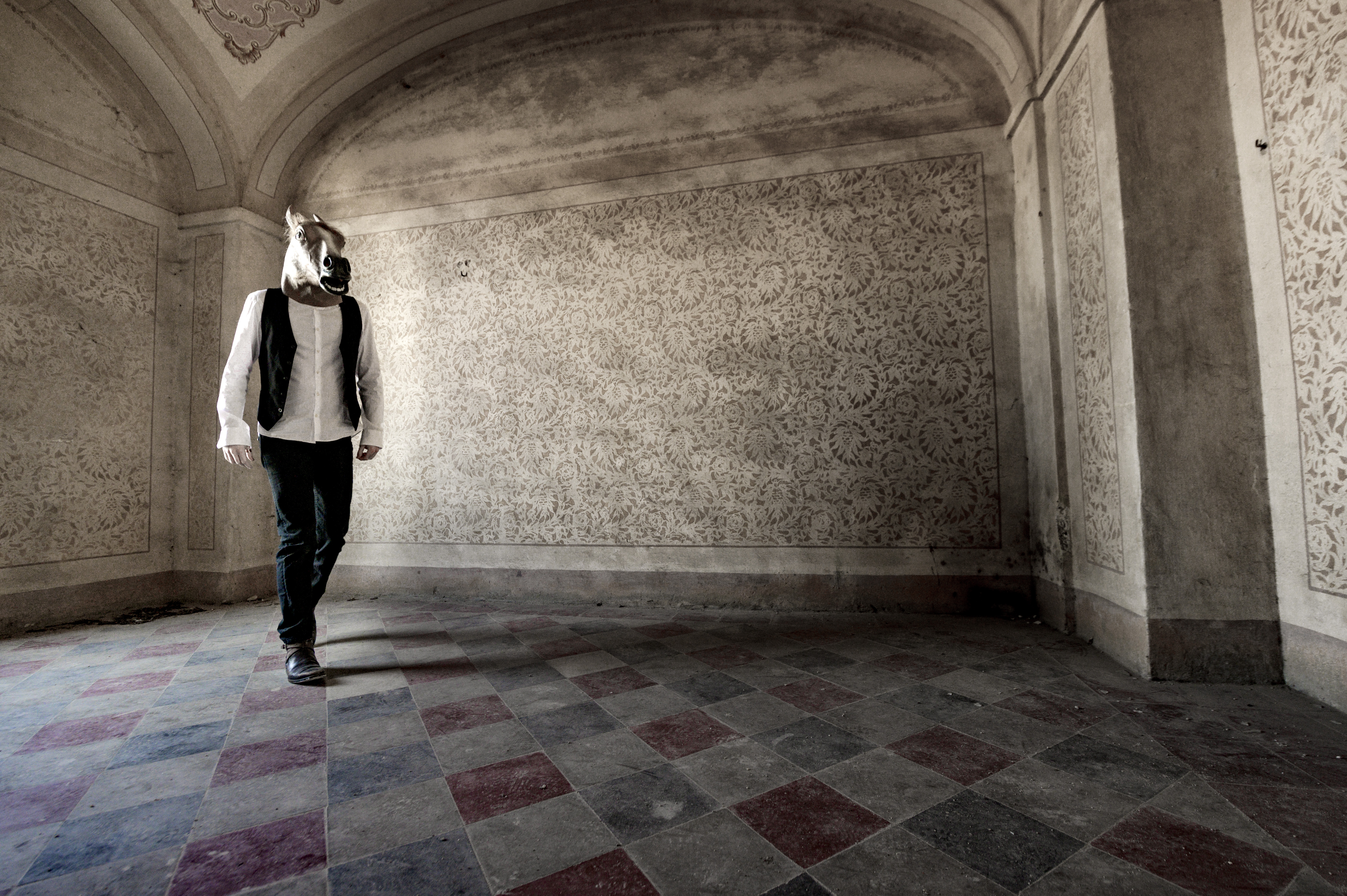 One Horse Band is a unique One Man Band from Milan – Italy, born in the winter of 2015 after a long night of lust between a woman and a drunk horse.
After his first record "Let's Gallop!", released in April 2017, he gets involved in a tour of more than 60 shows between Italy, Switzerland, France and Germany, having the opportunity to share the stage with Jack Broadbent and the legendary Bob Log III.
It's mainly live that the One Horse Band builds his solid reputation, constantly improving his show that gets more and more rude, loud and exhilarating.
At the end of the tour the One Horse Band writes his second album "Keep on Dancing", a distorted scream that writes a new chapter.
Entirely produced by the legendary Jim Diamond (The White Stripes, The Sonics, The Dirtbombs, etc.), the album is recorded, mixed and mastered in the summer of 2018 at Outside Inside studio in Montebelluna (It).
Thanks to the unique touch of Mr.Diamond the final result is an authentic rock'n'roll explosion and reveals the new nature of the One Horse Band, way more angry than before.
"Keep on Dancing" is an album in black and white, extremely dirty and lo-fi, with a sound that really pisses off musical purists of any kind.
However, even though heavily intoxicated by a cloud of stoned and distorted feedback, the listener will find the original will intact: creating real music, played with real instruments, like real beasts.
One Horse Band has played all over Europe in clubs and festivals like Trashylvania (Prague), OMB Festival (Montpellier), Festival Beat (Salsomaggiore), etc.
---
---